E-commerce SEO and Optimization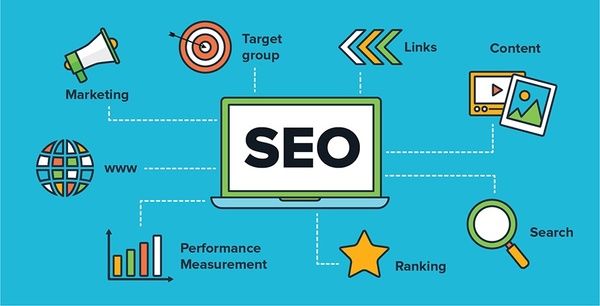 In today's digital age, having a strong online presence is crucial for businesses to thrive. E-commerce websites play a significant role in the online marketplace, but simply having a website is not enough. To stand out from the competition, e-commerce businesses must invest in search engine optimization (SEO) and optimization strategies to increase their visibility and drive traffic to their online stores.
Importance of E-commerce SEO
E-commerce SEO involves optimizing your website to rank higher in search engine results pages (SERPs). When potential customers search for products or services related to your business, you want your website to appear among the top results. This visibility increases the chances of attracting organic traffic, which can lead to higher conversions and sales.
Effective e-commerce SEO strategies also improve the user experience on your website. By optimizing your site's structure, load times, and usability, you can enhance navigation and ensure a seamless browsing experience. This leads to increased customer satisfaction and encourages repeat purchases.
On-Page Optimization
On-page optimization focuses on optimizing individual web pages to rank higher and attract relevant organic traffic. Key elements of on-page optimization include:
Keyword Research and Targeting
Identifying and targeting appropriate keywords is fundamental to e-commerce SEO. Extensive keyword research helps you understand what search terms potential customers are using to find products similar to yours. By incorporating these keywords naturally into your product descriptions, titles, and meta tags, you can improve your page's visibility in search results.
Content Creation and Optimization
Creating high-quality, informative, and engaging content is essential for e-commerce SEO success. Write unique product descriptions that highlight the key features and benefits of your products. Incorporate relevant keywords naturally throughout the content to increase its visibility to search engines.
URL Structure
An optimized URL structure contributes to better search engine rankings. Ensure your website uses user-friendly URLs that clearly indicate the page's content. For example, instead of having a URL like www.examplestore.com/product?id=12345, use www.examplestore.com/product/product-name.
Technical Optimization
Technical optimization involves improving your website's infrastructure and backend to enhance its visibility and crawlability for search engines. Key elements of technical optimization include:
Website Speed
A fast-loading website is crucial for user experience and SEO. Compress images, minify CSS and JavaScript files, and leverage browser caching to improve your site's speed. Use tools like Google PageSpeed Insights to identify areas for improvement.
Mobile-Friendliness
In the smartphone era, optimizing your website for mobile devices is imperative. A responsive design that adapts seamlessly to different screen sizes ensures a positive user experience and improves search engine rankings.
Website Structure and Navigation
A clear and intuitive website structure enables both users and search engines to easily navigate your site. Build a logical hierarchy, use internal linking strategies, and create a sitemap to help search engine crawlers discover and index your web pages.
Off-Page Optimization
Off-page optimization refers to activities outside your website that can enhance its visibility and authority. Key elements of off-page optimization include:
Link Building
Earning high-quality backlinks from reputable websites is one of the most effective off-page SEO strategies. Focus on acquiring links from industry-related websites, guest posting on authoritative blogs, and engaging in social media promotion to increase your website's credibility.
Social Media Engagement
Active participation on social media platforms helps create brand awareness, drive traffic to your website, and increase engagement. Encourage customers to share their experiences, reviews, and testimonials, which can indirectly contribute to improving your search engine rankings.
Online Reputation Management
Monitoring and managing your online reputation is crucial for e-commerce businesses. Respond promptly to customer reviews, address complaints, and maintain a positive brand image. Positive customer sentiment can lead to increased visibility and improved search engine rankings.
Conclusion
Investing in e-commerce SEO and optimization is essential for e-commerce businesses looking to maximize their online visibility, attract organic traffic, and increase conversions. Implementing on-page, technical, and off-page optimization strategies can significantly improve your website's search engine rankings and overall success in the online marketplace.