Litigation and Dispute Resolution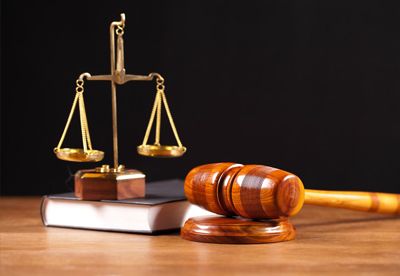 Litigation and dispute resolution play a crucial role in the legal system, as they help resolve conflicts and uphold justice. When parties are involved in legal disputes, whether it is a breach of contract, a personal injury claim, or a business-related matter, litigation and dispute resolution processes provide avenues for resolution.
Litigation
Litigation refers to the process of resolving disputes through the court system. It is a formal and structured approach that involves presenting arguments, evidence, and legal analysis to a judge or jury. Litigation often begins when one party initiates a lawsuit by filing a complaint or a petition. The opposing party then responds with a counterclaim or an answer.
Throughout the litigation process, both parties engage in discovery, which involves the exchange of evidence and information relevant to the case. This allows each party to investigate the facts, evaluate the strengths and weaknesses of their case, and build their arguments.
Next, the parties may engage in settlement negotiations or alternative dispute resolution methods, such as mediation or arbitration, to potentially reach a resolution outside of court. If these efforts are unsuccessful, the case will proceed to trial, where the judge or jury will consider the evidence and legal arguments presented by both sides. Ultimately, the court will issue a judgment or a verdict.
Litigation can be a lengthy and costly process, often requiring the assistance of attorneys who are experienced in navigating the complexities of the legal system. However, it serves as a vital mechanism for ensuring justice and resolving disputes in a fair and transparent manner.
Dispute Resolution
Dispute resolution encompasses the various methods used to facilitate the resolution of conflicts outside of the courtroom. While litigation is adversarial in nature, dispute resolution focuses on collaboration and finding mutually agreeable solutions.
One common alternative to litigation is mediation, where a neutral third party, known as the mediator, assists the disputing parties in reaching a resolution. The mediator does not make decisions but helps facilitate communication and understanding between the parties. Mediation can be a more cost-effective and efficient option, allowing the parties to retain control over the outcome of their dispute.
Another method of dispute resolution is arbitration, where a neutral arbitrator or panel of arbitrators acts as a private judge and evaluates the evidence and arguments presented by both sides. The arbitrator's decision, known as an award, is typically binding on the parties involved. Arbitration provides a more streamlined and confidential process compared to litigation, often favored in commercial disputes.
The Benefits of Litigation and Dispute Resolution
Both litigation and dispute resolution serve important roles in the legal landscape, offering benefits to all parties involved.
For plaintiffs, litigation offers a means to seek rightful compensation for damages suffered or to address violations of their legal rights. It allows them to present their case before an impartial judge or jury, ensuring their claims are heard and justice is served.
Similarly, defendants benefit from litigation as they have the opportunity to defend themselves against false or exaggerated claims. They can present evidence and arguments to dispute the allegations made against them, protecting their rights and reputation.
Dispute resolution methods, on the other hand, provide an alternative to the time-consuming and costly litigation process. They can often be more efficient, allowing parties to expedite the resolution of their dispute and save on legal expenses. Furthermore, dispute resolution methods promote collaboration and flexibility, as the parties can actively participate in the decision-making process.
Conclusion
Litigation and dispute resolution are essential components of the legal system, offering individuals and businesses a means to resolve conflicts and seek justice. Whether through the formal process of litigation or the collaborative methods of alternative dispute resolution, these mechanisms provide fair and transparent avenues for the resolution of disputes. Choosing the appropriate approach depends on the nature of the dispute, the desired outcome, and the available resources. Ultimately, the goal remains the same: to achieve a resolution that is fair, equitable, and satisfactory to all parties involved.