Business Formation and Compliance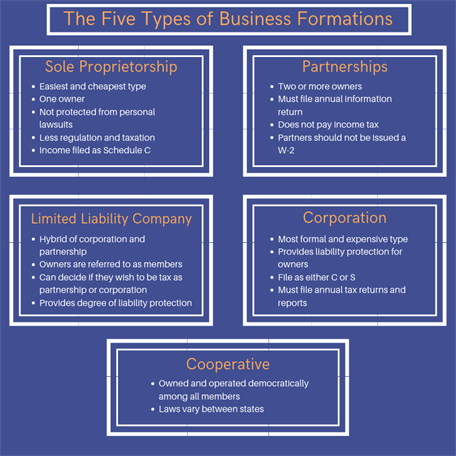 In the dynamic world of business, starting a company is an exciting and challenging endeavor. Business formation refers to the process of legally establishing a new business entity. Compliance, on the other hand, involves adhering to various rules, regulations, and legal requirements to ensure the business operates within the framework of the law.
The Importance of Business Formation
Proper business formation is crucial as it provides a formal structure that defines the rights, responsibilities, and obligations of the company and its owners. It helps establish the business as a distinct legal entity, separate from its owners. This separation can offer benefits such as limited liability protection for owners, tax advantages, and easier access to funding.
Choosing the Right Business Structure
When forming a business, one of the essential decisions to make is selecting the appropriate legal structure. The most common business structures include sole proprietorship, partnership, limited liability company (LLC), and corporation. Each structure has unique characteristics and implications for taxation, liability, management, and ownership.
Sole Proprietorship
A sole proprietorship is the simplest business structure, where an individual operates their business as an individual entity. Though easy to set up and manage, the owner assumes all the liabilities and debts of the business personally.
Partnership
In a partnership, two or more people join together to run a business and share its profits and losses. Partnerships can be general partnerships, limited partnerships, or limited liability partnerships, each with different legal and financial implications.
Limited Liability Company (LLC)
An LLC is a hybrid business structure that combines the liability protection of a corporation with the flexibility and tax benefits of a partnership. It offers limited liability for owners while allowing for more informal management and fewer formalities.
Corporation
A corporation is a separate legal entity from its owners (shareholders) and offers the most extensive liability protection. It requires more complex formation procedures, ongoing compliance tasks, and formal governance structures.
Business Compliance Requirements
Compliance plays a significant role in ensuring that a business operates within legal boundaries and meets its obligations at all levels. Failure to comply with regulations can lead to severe consequences, including fines, penalties, legal disputes, and reputational damage.
Business Licenses and Permits
Business licenses and permits are legal requirements that vary depending on the nature of the business, its location, and applicable regulations. Examples include zoning permits, health permits, professional or occupational licenses, and sales tax permits. Obtaining the necessary licenses and permits is crucial before commencing operations.
Tax Compliance
Complying with tax laws is essential for every business. It involves registering for the appropriate tax identification numbers, collecting and remitting sales taxes, and accurately reporting income and expenses. Failure to meet tax obligations can result in audits, penalties, and even legal action.
Employment Laws
Businesses must comply with employment laws and regulations to ensure fair and safe working conditions for their employees. This includes adhering to minimum wage requirements, providing employment contracts, maintaining proper records, and complying with anti-discrimination laws.
Data Protection and Privacy
In an era of increasing digitalization, businesses handling customer data must comply with data protection and privacy laws. This involves implementing measures to ensure data security, obtaining necessary consents, and providing transparent information about data collection and usage.
Conclusion
In summary, business formation and compliance are crucial elements for any new venture. Choosing the right business structure and complying with legal requirements ensure that the business operates within the confines of the law, providing protection for owners and fostering a trustworthy reputation. By understanding and fulfilling compliance obligations, businesses can focus on growth and success while mitigating legal risks.