Inventory Management Software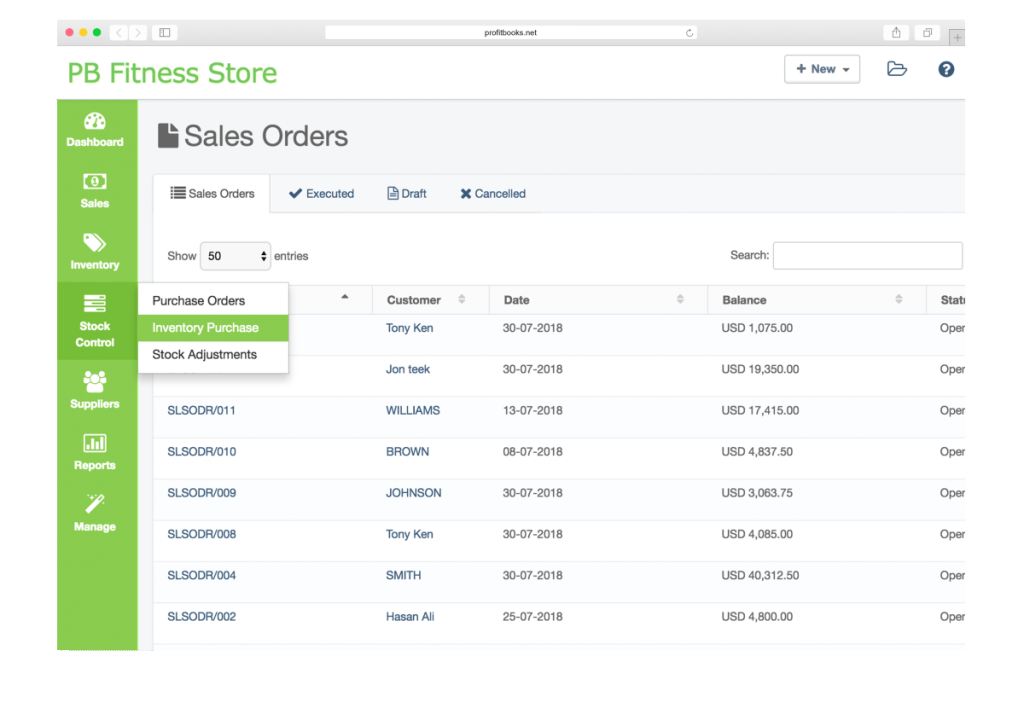 Inventory management software is a powerful tool used by companies to efficiently track, manage, and control their inventory. It provides a centralized platform for businesses to monitor stock levels, sales, and orders, enabling them to streamline their operations and make informed decisions. In this article, we will explore the importance of inventory management software and its key features.
The Importance of Inventory Management Software
Effective inventory management is crucial for businesses of all sizes. Proper management helps prevent stockouts, surplus stock, and reduces carrying costs. Inventory management software provides real-time visibility into inventory levels, enabling businesses to avoid overstocking or understocking situations. This helps optimize cash flow and ensures products are always available to meet customer demand.
Additionally, inventory management software allows companies to automate key processes such as inventory tracking, reorder points, and demand forecasting. This automation eliminates manual errors, saves time, and improves accuracy. It also provides valuable insights into sales trends and helps identify slow-moving or obsolete inventory, allowing businesses to take proactive measures to mitigate losses.
Key Features of Inventory Management Software
1. Inventory Tracking: Inventory management software tracks the movement of goods from procurement to sales. It provides real-time visibility into stock levels, allowing businesses to know the exact quantity of each product available at any given time.
2. Order Management: The software streamlines order processing by automating tasks such as order entry, picking, packing, and shipping. It ensures that orders are fulfilled accurately and on time, leading to improved customer satisfaction.
3. Stock Control: Inventory management software enables businesses to set reorder points and replenishment triggers based on historical data and demand forecasts. It helps prevent stockouts and ensures optimal inventory levels, reducing carrying costs.
4. Reporting and Analytics: The software generates reports and provides analytical tools to help businesses gain insights into sales trends, stock performance, and overall inventory health. This information aids decision-making processes and identifies opportunities for improvement.
Choosing the Right Inventory Management Software
When selecting an inventory management software for your business, certain factors should be considered:
1. Scalability: Ensure that the software can accommodate your growing business needs and handle increased inventory volumes without sacrificing performance.
2. Integration: Look for software that can seamlessly integrate with your existing systems, such as your e-commerce platform, accounting software, and POS system.
3. Customization: Choose a software that allows you to customize fields, workflows, and reports to suit your specific requirements.
4. User-friendly Interface: The software should have an intuitive interface that is easy to navigate and requires minimal training for the users.
5. Support and Updates: Consider the level of support provided by the software vendor and if they regularly release updates to enhance functionality and fix any issues.
Conclusion
Inventory management software is an invaluable tool for businesses looking to optimize their inventory control processes. By effectively managing inventory levels, streamlining order fulfillment, and gaining valuable insights, companies can reduce costs, improve customer satisfaction, and stay ahead of the competition. Choosing the right inventory management software that meets your business requirements can significantly enhance your inventory management practices and drive business growth.