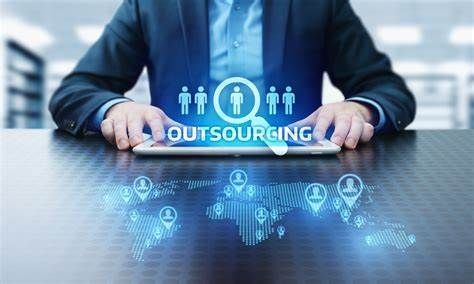 In today's fast-paced business environment, IT outsourcing has become increasingly popular among companies worldwide. IT outsourcing refers to the practice of hiring external service providers to handle various IT-related tasks and functions. This article will explore the different IT outsourcing solutions available and discuss their benefits for businesses.
Types of IT Outsourcing Solutions
IT outsourcing encompasses a wide range of services that can be divided into several categories:
1. Application Development and Maintenance
This solution involves outsourcing the development, enhancement, and maintenance of software applications. It allows companies to access a pool of skilled developers and cost-effective resources while focusing on their core business activities.
2. Infrastructure Management
Infrastructure management outsourcing involves entrusting the management of a company's IT infrastructure, including data centers, servers, networks, and security systems, to a specialized service provider. This allows businesses to reduce infrastructure-related costs and benefit from expert management and maintenance.
3. Help Desk and Technical Support
In this outsourcing solution, companies outsource their help desk and technical support services to provide customers and employees with efficient, 24/7 support. Outsourcing these services can enhance customer satisfaction, decrease response times, and provide access to skilled support professionals.
4. Cloud Computing
Cloud computing outsourcing allows companies to leverage the power of the cloud by outsourcing their storage, computing, and software needs. This eliminates the need for on-site infrastructure and provides scalability and flexibility while reducing costs.
5. Cybersecurity
As businesses become increasingly vulnerable to cyber threats, outsourcing cybersecurity services has become critical. Specialized service providers can offer advanced threat detection, incident response, and data protection solutions, ensuring robust security measures are in place.
Benefits of IT Outsourcing Solutions
Implementing IT outsourcing solutions provides several advantages for businesses:
1. Cost Savings
Outsourcing IT tasks eliminates the need for costly in-house infrastructure, hardware, and software investments. Companies can access a flexible workforce and only pay for services as needed, resulting in significant cost savings.
2. Access to Expertise
By outsourcing IT functions, businesses gain access to specialized expertise and experienced professionals. Service providers have extensive knowledge in their respective fields, ensuring high-quality service delivery and faster problem resolution.
3. Focus on Core Competencies
By outsourcing time-consuming IT tasks, companies can concentrate on their core competencies and strategic objectives. This improves overall organizational efficiency and productivity, leading to better business performance.
4. Scalability and Flexibility
Outsourcing allows businesses to scale IT resources up or down quickly to meet changing demands. This flexibility enables companies to adapt to market fluctuations and optimize resource allocation without significant disruptions.
5. Improved Service Levels
Outsourcing IT functions often leads to improved service levels and faster response times. Service providers have dedicated teams and robust processes in place to ensure efficient service delivery, enhancing customer satisfaction and employee productivity.
Best Practices for Implementing IT Outsourcing Solutions
To maximize the benefits of IT outsourcing, companies should follow these best practices:
1. Clearly Define Business Objectives
Before outsourcing any IT function, businesses must clearly define their objectives and align them with the desired outcomes of the outsourcing initiative. This ensures a focused approach and enables efficient vendor selection.
2. Choose the Right Service Provider
Thoroughly evaluate potential service providers based on their expertise, experience, track record, and cultural fit with your organization. This helps ensure a successful partnership and long-term business relationship.
3. Establish Clear Communication Channels
Effective communication is vital for successful outsourcing. Establish clear communication channels, including regular meetings, progress updates, and performance evaluations, to maintain transparency and alignment between the company and the service provider.
4. Implement Robust Service Level Agreements (SLAs)
Develop comprehensive SLAs that outline the desired service levels, response times, and performance metrics. Clearly define roles and responsibilities to avoid any misunderstandings and to hold the service provider accountable for meeting expectations.
5. Ensure Data Security and Confidentiality
When outsourcing IT functions, data security and confidentiality are essential considerations. Implement robust security measures and establish strict data protection protocols to safeguard sensitive information and comply with relevant regulations.
Conclusion
IT outsourcing solutions offer businesses numerous benefits, including cost savings, access to expertise, and improved service levels. By understanding the different outsourcing categories available and implementing best practices, companies can harness the full potential of IT outsourcing and gain a competitive edge in today's rapidly evolving digital landscape.