Product Photography and Listings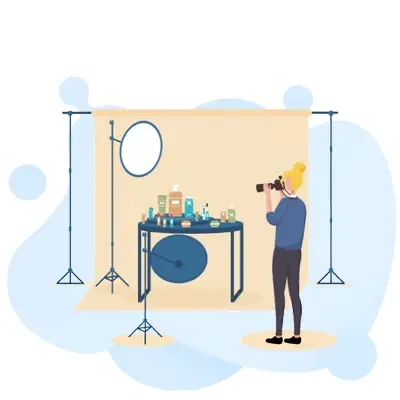 In today's digital era, having attractive and professional product photography is essential for any business, especially those operating online. High-quality images can significantly impact the success of your products, improving customer trust, engagement, and sales. This article will explore the importance of product photography and provide useful tips for creating visually appealing listings.
The Power of Visuals
When it comes to online shopping, customers rely heavily on visuals to assess the quality and appeal of a product. Since they cannot physically see or touch the item, product photography becomes the most critical aspect of creating a connection between the customer and the product. Compelling images can convey essential details, highlight features, and showcase the product's unique selling points.
Visual appeal plays a significant role in capturing a potential customer's attention. A well-executed product photograph that stands out from the competition can make a lasting impression and entice users to explore further. On the other hand, low-quality images can create doubt, and customers are more likely to move on to more visually appealing alternatives.
Tips for Captivating Product Photography
1. Invest in Equipment: To achieve professional-looking photos, consider investing in a good camera, tripod, and lighting equipment. A DSLR or mirrorless camera will provide greater control over settings, resulting in higher image quality.
2. Lighting is Key: Lighting can make or break your product photography. Natural light is ideal, but if that is not possible, invest in lighting equipment to create a soft, diffused light that eliminates harsh shadows.
3. Use a Clean Background: A cluttered or distracting background can take away from your product. Opt for a clean and neutral background that enhances the product's features and complements its colors.
4. Showcase Different Angles: Provide customers with a comprehensive view of your product by incorporating multiple angles. This allows them to visualize the item better and gain a sense of its dimensions and intricacies.
5. Show the Product in Use: Demonstrate how your product can be utilized in real-life situations. This allows customers to envision themselves using the item and increases the perceived value and desirability.
Creating Compelling Product Listings
Once you have captivating product photography, it's important to create compelling product listings that effectively showcase your offerings. Here are some tips to help you optimize your listings:
1. Clear and Concise Descriptions: Write detailed and accurate product descriptions that highlight the features, materials, dimensions, and any other essential information. Use clear and concise language to ensure customers fully understand what they are purchasing.
2. Use High-Quality Images: Incorporate your professionally captured product photos into the listing. Display these images from various angles and include close-up shots that accentuate specific details. Remember to optimize the images for web use to minimize page load times.
3. Include Product Videos: If possible, consider creating product demonstration videos or tutorials to give customers a better understanding of how the product works and its benefits. This can significantly enhance engagement and increase conversions.
4. Incorporate Customer Reviews: Displaying customer reviews and testimonials can generate trust and credibility. Positive feedback and high ratings will encourage potential customers to make a purchase with confidence.
5. Implement Effective SEO: Utilize relevant keywords in your product titles and descriptions to maximize visibility in search engine results. Conduct keyword research to identify the terms potential customers are likely to use when searching for products similar to yours.
Conclusion
Quality product photography and compelling listings are vital components for online businesses aiming to succeed in a competitive market. By investing time and resources in creating visually appealing images and optimizing your listings, you can significantly enhance customer engagement and drive sales. Remember, in the digital world, it is the visuals that speak volumes and make lasting impressions on potential buyers.