Shipping and Fulfillment Services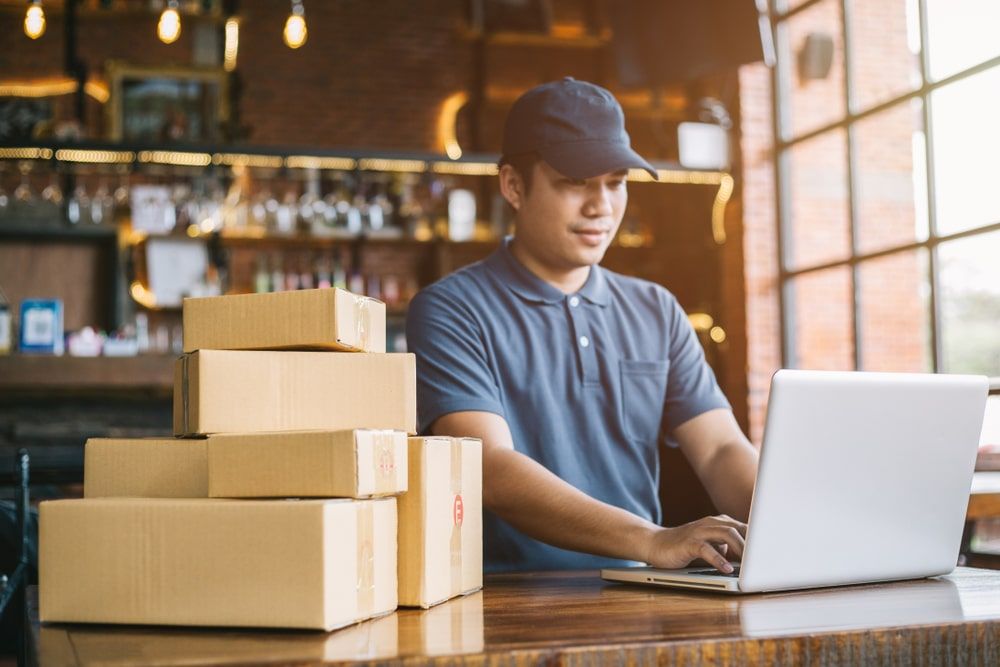 Running an online business can be incredibly rewarding, but it also comes with its fair share of challenges. One of the most crucial aspects of operating an e-commerce store is ensuring a smooth and efficient shipping and fulfillment process. This is where shipping and fulfillment services come into play, helping businesses streamline their operations and enhance customer satisfaction.
What are Shipping and Fulfillment Services?
Shipping and fulfillment services refer to the processes involved in storing, packaging, and delivering products to customers. These services are essential for e-commerce businesses that lack the infrastructure or resources to handle logistics in-house.
With shipping and fulfillment services, businesses can outsource these critical tasks to a third party, allowing them to focus on other aspects of their operations such as marketing and customer service. This not only reduces the workload for the business owners but also ensures that the entire process is handled by professionals with expertise in logistics.
The Benefits of Shipping and Fulfillment Services
There are numerous advantages to utilizing shipping and fulfillment services for your e-commerce business:
Cost Reduction
By outsourcing your shipping and fulfillment needs, you can avoid the expenses associated with leasing warehouse space, hiring staff, and purchasing packaging materials. Shipping and fulfillment services often operate on a large scale, allowing them to benefit from economies of scale and negotiate better rates with shipping carriers.
Efficiency and Scalability
Shipping and fulfillment services have established systems and processes in place to handle orders quickly and accurately. They use advanced technology and software to track inventory, package products, and provide real-time updates to customers. This ensures that your orders are fulfilled promptly, leading to improved customer satisfaction.
Moreover, as your business grows, shipping and fulfillment services can easily scale to accommodate your increasing volume. They have the infrastructure and resources to handle seasonal spikes in demand, ensuring that your products reach customers on time, even during peak periods like the holiday season.
Shipping Expertise
Shipping can be complex, with different carrier options, shipping zones, and delivery times to consider. Shipping and fulfillment services have extensive knowledge and experience in navigating these intricacies to provide the most cost-effective and reliable shipping solutions. They can advise you on the best shipping methods based on your products, destination, and budget, helping you make informed decisions that benefit your business and customers alike.
Enhanced Customer Experience
Shipping and fulfillment services play a crucial role in shaping the customer experience. Timely and accurate deliveries contribute to customer satisfaction and generate positive reviews and repeat business. By entrusting these tasks to professionals, you can ensure that your customers receive their orders on time and in perfect condition, enhancing their overall shopping experience.
Choosing the Right Shipping and Fulfillment Service
When selecting a shipping and fulfillment service provider, there are several factors to consider:
Location
Look for a service provider with strategically located distribution centers. This ensures that your products are stored in facilities that are close to your target market, reducing shipping times and costs.
Integration
Ensure that the shipping and fulfillment service you choose integrates seamlessly with your e-commerce platform. This allows for real-time syncing of inventory, order tracking, and notifications, simplifying your workflow and providing a better customer experience.
Scalability and Flexibility
Consider a shipping and fulfillment service that can easily scale with your business and accommodates changing needs. This includes the ability to handle increased order volumes during peak seasons and the flexibility to meet any unique requirements your business may have.
Pricing
Compare shipping and fulfillment service providers based on their pricing structure. Look for transparent pricing models that offer competitive rates and provide a breakdown of costs to help you understand what you are paying for.
In conclusion,
Shipping and fulfillment services are integral to the success of any e-commerce business. By outsourcing these tasks, businesses can reduce costs, improve efficiency, and enhance the overall customer experience. When choosing a shipping and fulfillment service provider, consider factors such as location, integration capabilities, scalability, and pricing. With the right service provider, your e-commerce business can operate seamlessly, allowing you to focus on what matters most – growing your business and satisfying your customers.