Sustainability Assessment and Planning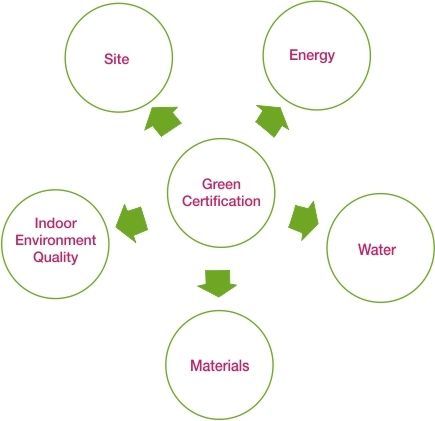 Sustainable development has become a key focus in the modern world as we strive to create a harmonious balance between economic growth, social progress, and environmental protection. Sustainability assessment and planning play a vital role in achieving this goal, as they provide the necessary tools and approaches to evaluate the impact of human activities on the planet and develop strategies to mitigate negative effects.
The Importance of Sustainability Assessment
Sustainability assessment serves as a critical tool for organizations, communities, and governments to evaluate and monitor the sustainability performance of their activities. It enables them to gauge the impact of their operations on the environment, society, and economy, and identify areas where improvements can be made.
Key Components of a Sustainability Assessment
To conduct an effective sustainability assessment, several key components need to be considered:
Environmental Impact: This includes evaluating the carbon footprint, water consumption, waste generation, and natural resource depletion resulting from activities.
Social Impact: It involves assessing the effects of activities on employee welfare, community well-being, and overall social equity.
Economic Impact: This component focuses on assessing the financial implications of sustainability initiatives and their potential for long-term economic growth.
Life Cycle Assessment: This evaluates the environmental impact of a product or service throughout its entire life cycle, from raw material extraction to disposal.
Stakeholder Engagement: Involving relevant stakeholders allows for a more comprehensive and inclusive assessment of sustainability performance.
Benefits of Sustainability Assessment
Sustainability assessments provide numerous benefits, both for organizations and society as a whole:
Identifying Opportunities: Assessments help identify areas where sustainability improvements can be made, leading to cost savings, increased efficiency, and enhanced reputation.
Risk Reduction: Assessments enable organizations to proactively identify and address potential risks associated with their operations, such as regulatory non-compliance or resource scarcity.
Enhancing Stakeholder Relations: Through stakeholder involvement, assessments allow for improved dialogue and collaboration, leading to stronger relationships with customers, employees, and communities.
Optimizing Resource Use: By evaluating resource consumption, assessments help organizations identify opportunities for waste reduction, resource efficiency, and innovation.
Long-Term Planning: Sustainability assessments provide a foundation for long-term planning and decision-making, ensuring organizations consider the environmental and social implications of their actions.
Sustainability Planning and Strategy Development
Once a comprehensive sustainability assessment has been conducted, the findings provide valuable insights for developing sustainability strategies and action plans:
Goal Setting: Based on assessment results, organizations can establish clear and measurable sustainability goals, aligning them with international frameworks such as the United Nations Sustainable Development Goals (SDGs).
Integration of Sustainability: Sustainability planning involves integrating sustainability principles into all aspects of an organization's operations, from procurement to product design, manufacturing, and supply chain management.
Resource Allocation: Planning ensures resources are allocated effectively to achieve sustainability objectives, enabling organizations to optimize their impact.
Performance Monitoring: Strategies should include mechanisms to monitor progress towards sustainability goals, allowing for continuous improvement and adaptation.
Education and Communication: Communicating sustainability initiatives to stakeholders and educating employees on their role fosters engagement and support for sustainability objectives.
The Role of Technology in Sustainability Assessment and Planning
Advancements in technology have greatly facilitated sustainability assessment and planning processes:
Data Collection and Analysis: Technology enables efficient data collection and analysis, allowing for more accurate and comprehensive sustainability assessments.
Simulation and Modelling: Tools such as computer simulations and modeling help organizations understand the potential outcomes of different sustainability strategies before implementation.
Automation and Optimization: Technology can assist in automating processes to improve efficiency and reduce resource consumption.
Monitoring and Reporting: Digital platforms facilitate real-time monitoring of sustainability performance and reporting on progress towards goals.
Conclusion
Sustainability assessment and planning are essential components in achieving a sustainable future. By conducting thorough assessments and developing effective strategies, organizations and communities can make significant progress towards creating a more environmentally responsible, socially equitable, and economically prosperous world.