Manufacturing Outsourcing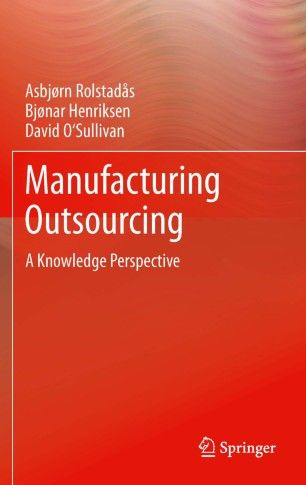 In today's rapidly changing business landscape, more and more companies are turning to manufacturing outsourcing as a valuable strategy. This approach involves hiring external third-party firms to handle specific manufacturing processes instead of carrying them out in-house. While some businesses may be apprehensive about this concept, manufacturing outsourcing offers numerous benefits that can help drive growth, increase efficiency, and reduce costs.
Cost Reduction and Increased Efficiency
One of the main advantages of manufacturing outsourcing is the potential for significant cost reduction. Outsourcing allows businesses to tap into the expertise and economies of scale of specialized manufacturing firms. These firms have the necessary infrastructure, equipment, and skilled labor to produce goods at a lower cost compared to an in-house operation.
In addition to cost savings, manufacturing outsourcing can also lead to increased efficiency. By partnering with specialized firms, companies can benefit from their streamlined processes and optimized supply chains. This can result in shorter lead times, improved product quality, and better manufacturing practices. With outsourcing, businesses can focus on their core competencies, such as innovation and marketing, while leaving the manufacturing process to experts.
Access to Specialized Knowledge and Skills
Another key advantage of manufacturing outsourcing is the opportunity to access specialized knowledge and skills that may not be available in-house. Contracting with a manufacturing firm that specializes in a particular industry or process allows companies to leverage their expertise and experience. This can lead to improved product designs, enhanced production techniques, and the ability to stay updated with the latest industry trends.
Furthermore, outsourcing also provides businesses with access to a wider talent pool. Instead of being limited to the skills of their in-house team, companies can tap into the expertise of professionals employed by the manufacturing firm. This access to diverse skills can foster innovation, creativity, and problem-solving.
Flexibility and Scalability
Manufacturing outsourcing also offers businesses greater flexibility and scalability. The external manufacturing firm can easily adjust production levels to meet changing demand, ensuring that businesses can quickly respond to market fluctuations. This flexibility helps in avoiding overcapacity during slow periods and accommodating sudden increases in demand without the need for significant capital investment.
Moreover, manufacturing outsourcing provides scalability options without the associated risks. When a company decides to expand its operations, it can rely on the manufacturing firm's resources and expertise to meet the increased production requirements. This eliminates the need for significant upfront investment, allowing companies to maintain financial stability and allocate resources strategically.
Focus on Core Competencies
By outsourcing manufacturing processes, companies can focus more on their core competencies. Instead of allocating resources and time to managing production, they can concentrate on activities that drive their competitive advantage, such as research and development, marketing, and customer service. This strategic reallocation of resources helps businesses stay at the forefront of their industry, adapt to changing market conditions, and foster innovation.
Risk Mitigation
Outsourcing manufacturing can also help businesses mitigate risks. By delegating the manufacturing process to external firms, companies can spread their risks across multiple entities. This reduces dependence on a single manufacturing facility and minimizes the impact of disruptions, such as natural disasters, supply chain interruptions, or technological failures. Additionally, manufacturing firms specializing in regulatory compliance can help businesses navigate complex legal requirements and ensure that products meet industry standards.
Conclusion
In conclusion, manufacturing outsourcing has become a necessary and valuable strategy for businesses aiming to drive growth, increase efficiency, and reduce costs. The benefits of cost reduction, increased efficiency, access to specialized knowledge and skills, flexibility, scalability, focus on core competencies, and risk mitigation outweigh any potential drawbacks. By strategically partnering with specialized external manufacturing firms, companies can optimize their operations, improve product quality, and ultimately gain a competitive edge in today's challenging business environment.